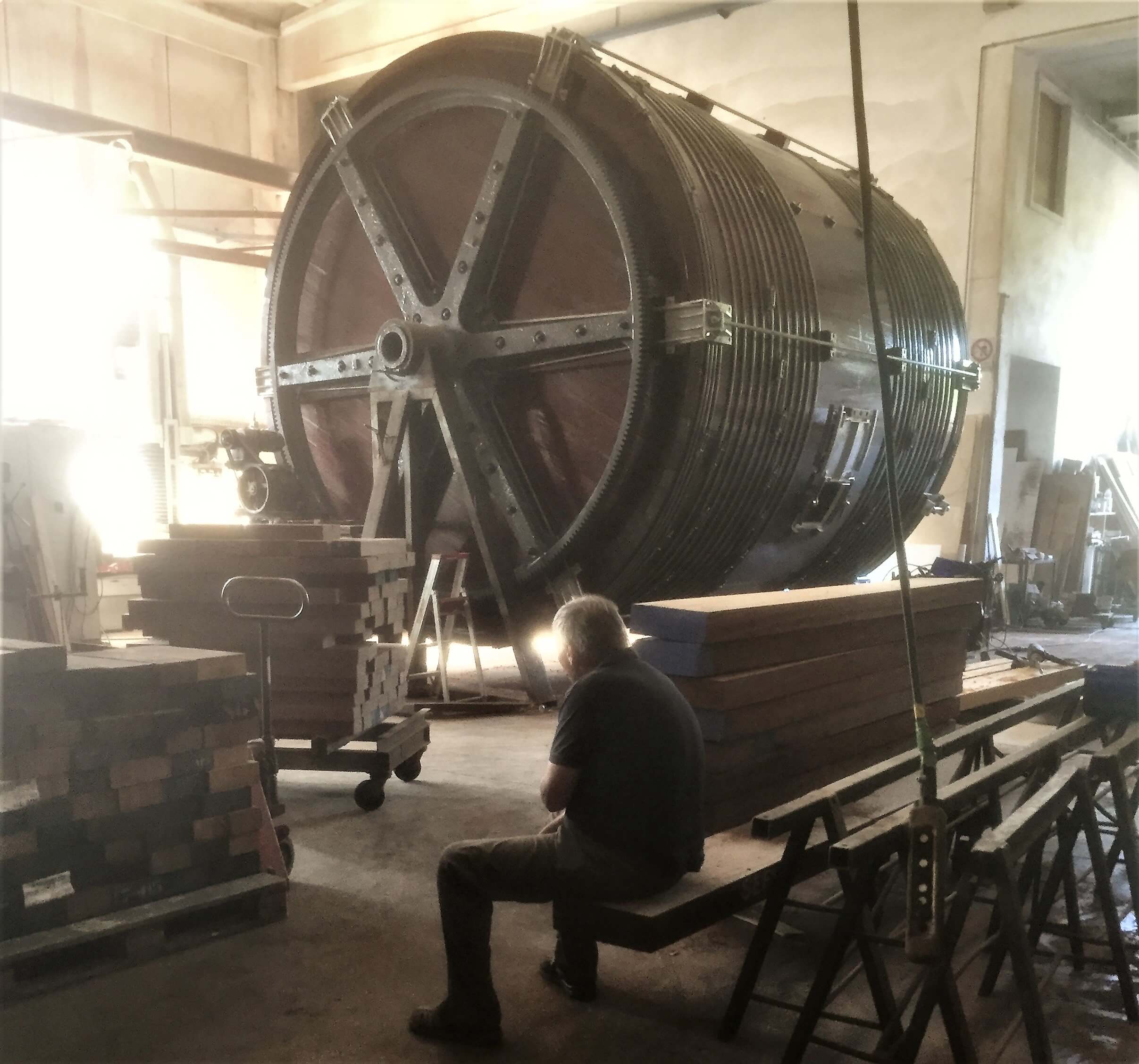 The company BOLCATO STEFANO GROUP S.r.l. manufactures a wide range of drums, in different size until external diam. 5000 x 5000 mm, offering after defined early technical testing, custom-made options for the full production cycle of the leather processing (soaking, liming, tanning, retanning, dyeing drums)..
The wood is accurately choosen among various types depending on the use of the drum during the tannery's supply chain.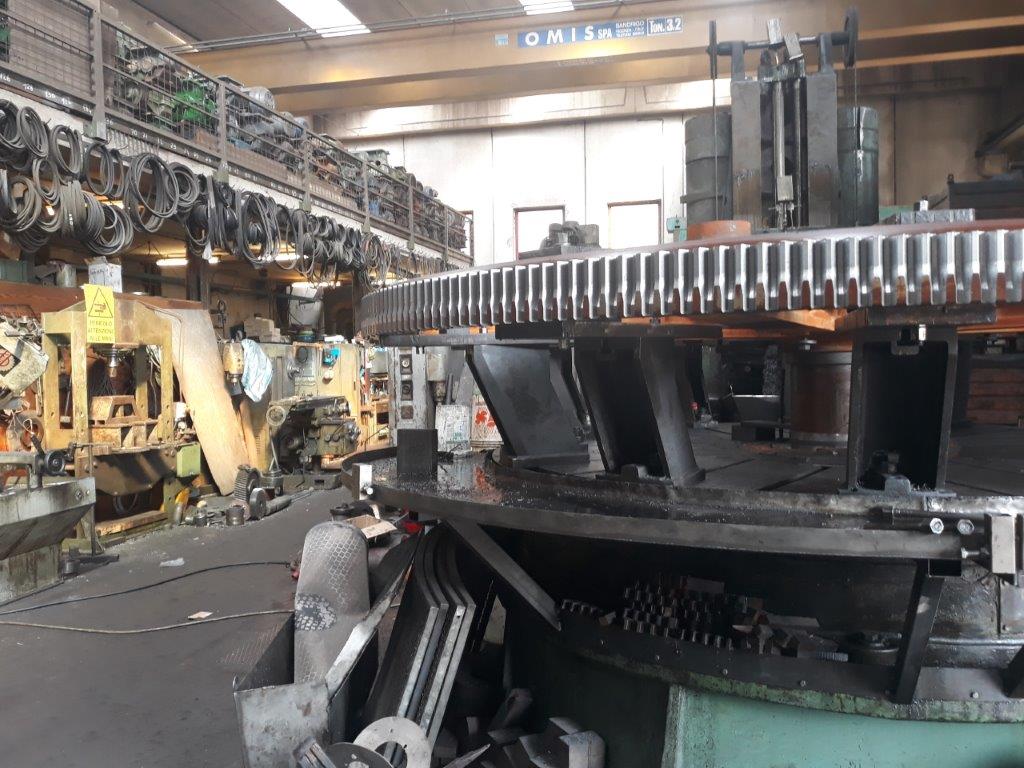 After a long and particular phase of seasoning, the wood is cutted and treated with specific products to ensure the durability of the structure which hosts the leathers.
In addiction BOLCATO STEFANO GROUP S.r.l. offers more alternatives for the material of its drums, depending on the customer needs.
The hardware used to assemble the machine, is made of cast iron or spheroidal cast iron in exact scale and with different characteristics according to the size of the drum itself.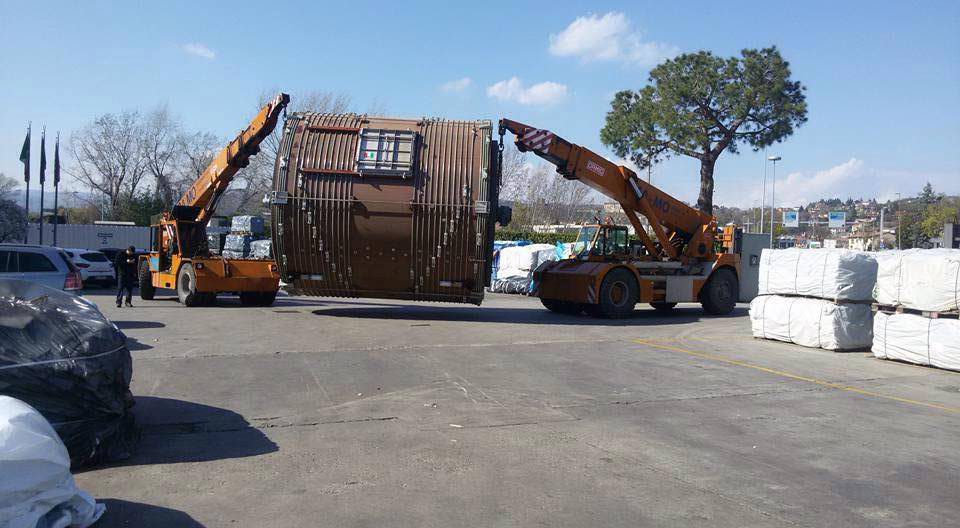 Once assembled, the machine has got a circolar form and it can have both one and two holes: surely there is the load door but for a better supervision is advisable to include also the inspection door.
a manual or an automatic control, depending on the customer needs. These are entirely manufactered and refinished in stainless steel AISI 316, which is a strong and the most appropriate material.
The drum needs an internal mechanical system to work, for this reason there is a transmission group: it is a tool of conversion of the speed and definition of the force's flow composed by a gear box and an electric motor. This system is crucial and must be assembled carefully and with other necessary components to guarantee assurance, noiselessness , sustainabily and high energy efficiency for each type of working process (soaking, liming, tanning, retanning, dyeing drums).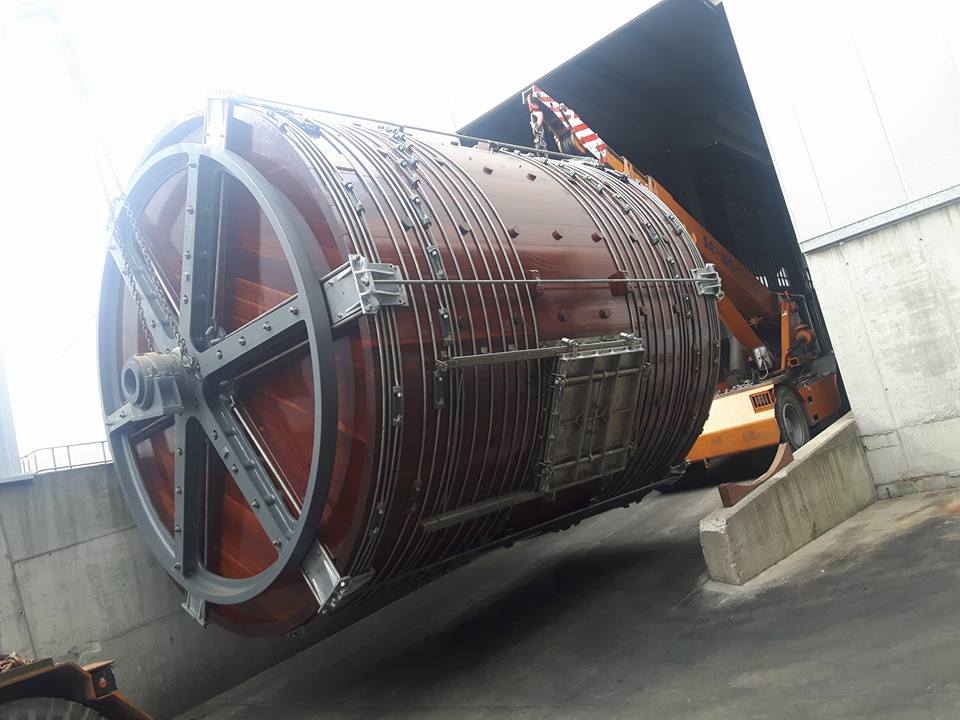 Moreover together with the custormer and according to his necessities and personal leather recipes, "Bolcato Stefano group" assesses the most suitable water mixer system to maximize water and other ingredients.
To complete the drum BOLCATO STEFANO GROUP S.r.l. has got a wide availability of all possible accessories such as gutters, products mixer tanks, specified valves and different recycle system and many more.